Sales and billing
Where can I get help in problem situations?

You may contact Consumer Advisory Services in cases of
disagreements concerning bills and disconnection of service
the right to change the contract or the price
disputes about compensation for damage or penalty fees
termination of a contract or cancellation of an order
margin requirements
differences over the content or interpretation of a contract
confusion related to the establishment of a contract via telemarketing, for example
disputes over billing or collection and the disconnection of service
other individual disagreements between the customer and the company
Consumer Advisory Services give advice on the rights of a customer in individual disputes and help in mediation so that the matter can be resolved with the company. Consumer Advisory Services refer the customer to the Consumer Disputes Board, which makes a recommendation for a solution to the dispute.

You may contact the Consumer Ombudsman in matters concerning
the legality and reasonableness of the terms of a contract
the legality of debt collection
deceptive or untruthful marketing of an electricity product
procedures in customer relations
other violations of consumer protection contained in the Electricity Market Act or violations of the Consumer Protection Act.

You may get in touch with the Energy Authority in questions of
billing methods for payments charged and the frequency of billing
inadequacies of minimum information on the electricity bill
available payment methods
providing minimum required information on billing before a contract is made
sending notification of price changes
sending payment reminders and warnings of termination of service before the disconnection of electricity
other violations of obligations under the Electricity Market Act
Energy Authority contact information: [email protected].

You may contact Kela, the Social Insurance Institution of Finland, if
your monetary assets are not sufficient for paying your electricity bill. Inform your electricity provider and electric network service as well.
Electricity providers are required to follow the Electricity Market Act and the Consumer Protection Act in their activities.

The Energy Authority monitors electricity providers to make sure that they follow their obligations under the Electricity Market Act, such as the sending of notification of price changes, for example. The Consumer Ombudsman promotes the implementation of customer rights by making sure that electricity providers comply with the Consumer Protection Act and the Electricity Market Act, to the extent that these apply to them. However, neither of these authorities handle individual contractual disputes between parties or give advice on such disputes.

Consumer Advisory Services may be contacted in individual contract disputes between a company and a customer.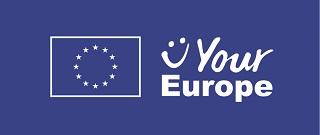 This website is part of the European Commission's Your Europe portal. Did you find what you were looking for?

Give feedback!